Yesterday was such a beautiful day. My family was outside all day working on yard work and just soaking up the wonderful Spring-like weather. Today...not so much. It's snowing and cold and too nasty to even be outside. But every little taste of warm weather and sunshine make me more and more excited for Spring. Bring on the flip flops and the BBQ's! I have been up at the studio a couple times lately in the evenings when the golden sunlight has been shining down on the field and it makes me so anxious for warm, outdoor sessions!
So since I can't get outside today and photograph anything warm and sunny, I thought I would post a few sunny images on the blog! I had the pleasure of photographing this beautiful family last summer before part of them were getting ready to head back to Africa as missionaries. It is so amazing to be able to capture moments like this for families. Moments, that even when they are miles and miles apart, they can look at and smile just thinking about the fun we had that evening.
And a super cute one just for Grandma ;)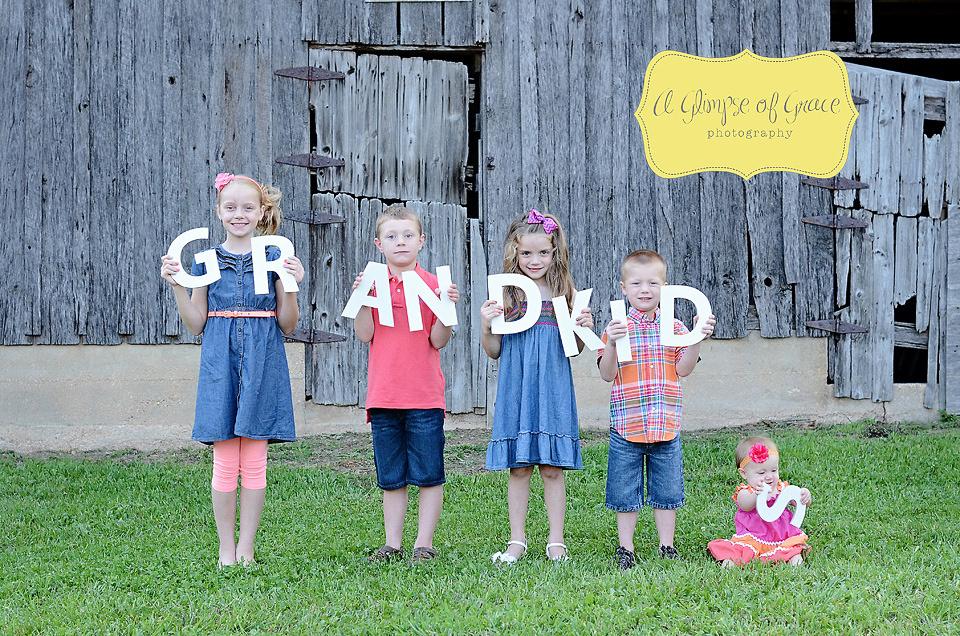 Someone in this picture didn't follow the "everybody act crazy" instructions.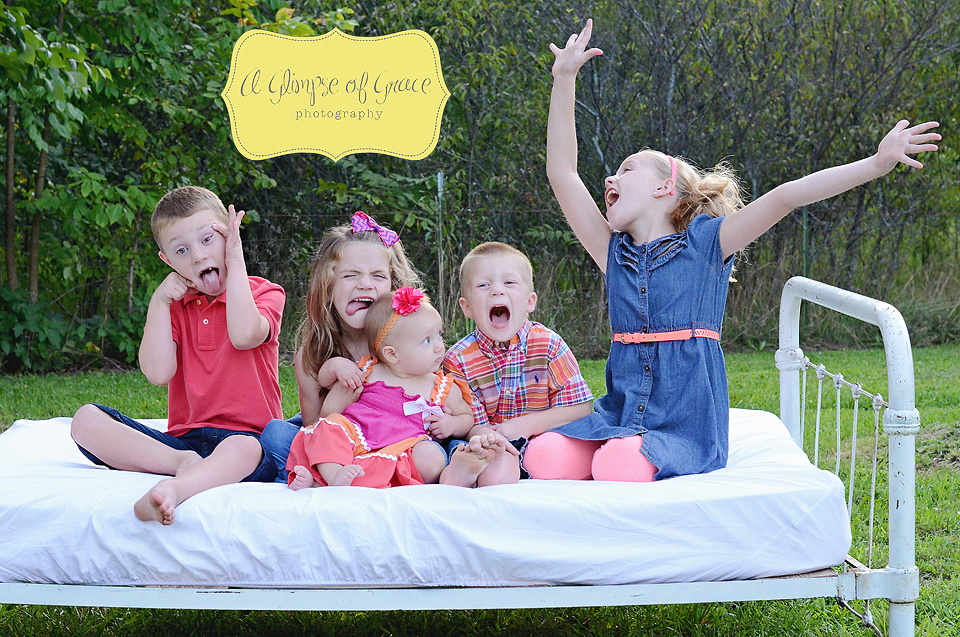 Sometimes I forget that the grass can even be that green. Just a few more weeks right???